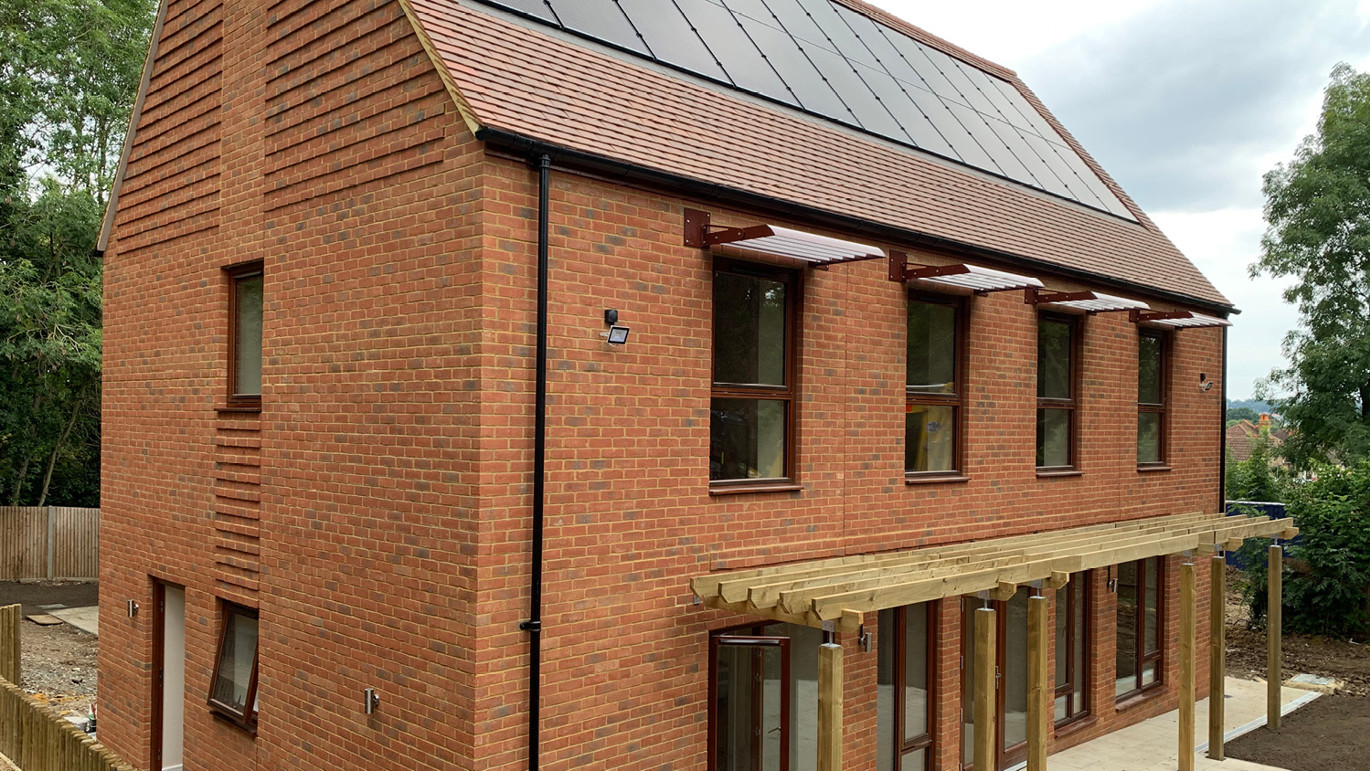 The government has proposed a new Building Regulation Approved Document designed to reduce the risk of overheating within new residential dwellings.
The definition of residential dwellings, for this new document is to include houses, flats, care homes and student accommodation. In summary, buildings where people are likely to sleep. The introduction of this Approved Document has been triggered by the understanding that buildings that overheat will have a detrimental effect on the health, welfare, and comfort of occupants.
Compliance Methods
Consultation details two potential methods of compliance:
simplified method, glazing area to floor area ratio or;
via full dynamic thermal analysis
Simplified Compliance method
The Simplified Method provided guidance based on the location of the new building. England has been split into two areas:
a) England, excluding Greater London (moderate risk of overheating)
b) Greater London (significant risk of overheating)
Then dwelling types are divided into two groups, proportional to the likely overheating risk:
Group A (most houses) and includes the following:
More than two fabric elements (ground floor, walls & roof)
Openings on opposite facades, allowing for cross ventilation
Group B (most flats, residential units within care homes and student accommodation):
Two or fewer fabric elements
Window opening on facades which are not opposite
Unwanted solar gains, within the simplified method, are managed via setting maximum glazing areas, based on location and group of buildings:
For schemes within Greater London, shading is defined as providing one of the following:
External shutter with means of ventilation
Glazing with a maximum g-value of 0.4 and transmittance of 0.7
Overhangs with 50-degree cut-off on due south-facing facades only
To gain the removal of excess heat there are also minimum free areas set and openings are assumed to be open to a minimum of 60 degrees.
Group A Buildings (most houses)

Group B Buildings (most flats)

Dynamic thermal analysis method
This methodology is suitable for all residential buildings and offers the design team more flexibility over the simplified route. This option will allow dwellings to be overglazed, but with appropriate measures to maximise passive & mechanism ventilation.
To demonstrate compliance the following must be adhered to:
CIBSE Technical Memorandum 59 methodology to be used
Defined window opening criteria followed, with reference to internal temperature increases
Limitation on window opening due to security concerns
Internal blinds and curtains and external planting are not to be included within the assessment to limit overheating.
Night-time noise and pollution levels need to be considered when reviewing a CIBSE TM59 strategy that relies on opening windows to achieve purge ventilation.
Summary
Overheating, to date has been included within part L1A. The creation of a standalone approved document illustrates the importance of this subject going forward. The UK climate is getting warmer and heatwaves will become the norm.
A dwelling that overheats can result in serious health issues, particularly for the elderly and young children. The summer heatwave of 2003 recorded an increase of 2,000 deaths in the UK.
If you wish to review your dwelling designs against this new criteria, either via the simplified or CIBSE TM59 method please contact sales-wakefield@stroma.com or call 01924 237 500.
All the above is detailed with the consultation documents, The Future Buildings Standard (January 2012) and Approved Document – Overheating (January 2021). Please refer to these documents for additional information. If you wish to respond to the consultation, the closing date is the 13th of April 2021.