Our team at Stroma Specialist Access uses unique, difficult access methods to provide inspection, examination, and maintenance services across rail, highways, buildings, and other built assets.
We're working with some of the UK's most prominent rail and highways contractors to ensure the continued operation of essential infrastructure across the country.
For our photography feature, our talented Group Graphic Designer, Katie Merry, gives an insight into some of our image action shots.
Why is photography important for Stroma?
"Photography is imperative to demonstrate our services visually as they are quite technical, and sometimes difficult to explain. Photography also helps me to promote Stroma to new opportunities, and to demonstrate the capabilities and expertise of our employees."
Project 1: Bridge Inspection
Description: Bolt climbing to access bridge for detailed examination
Client: Amey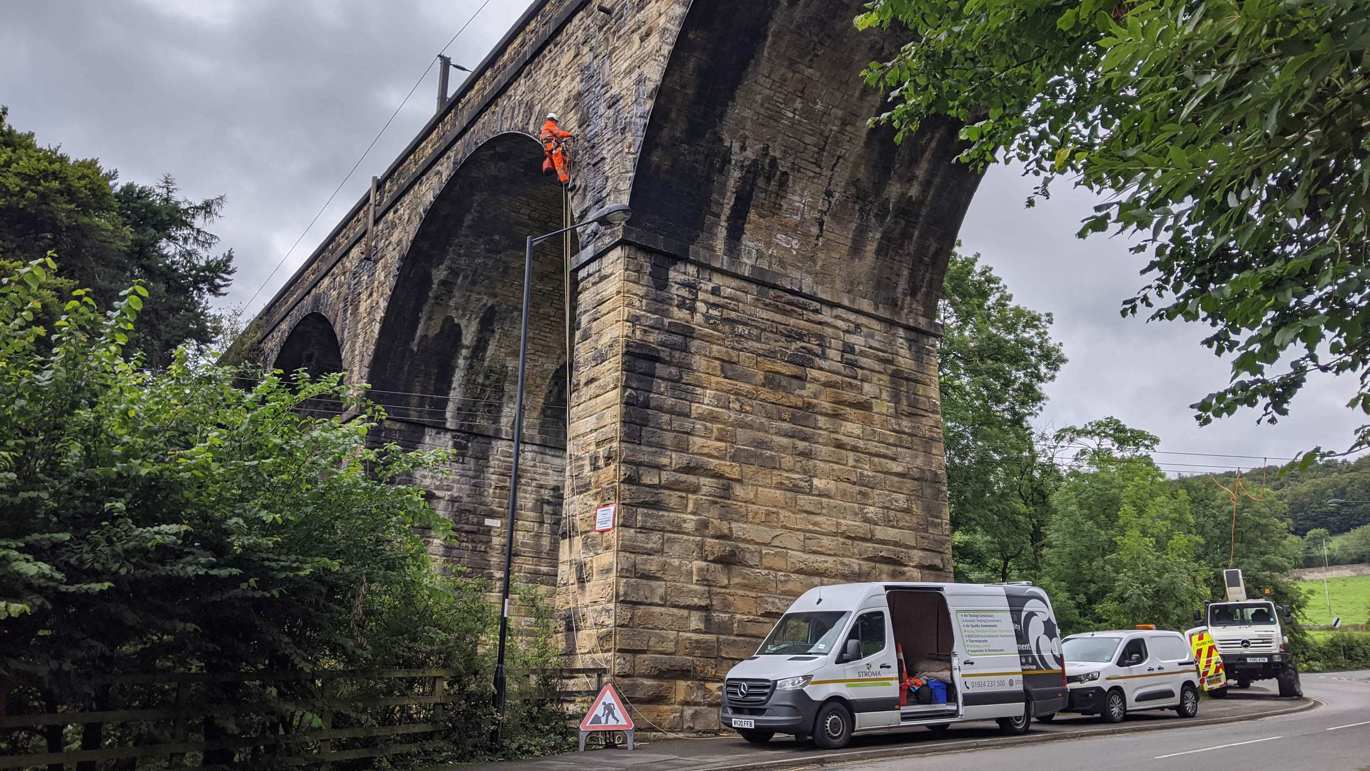 "This project is a perfect example of the type of bridge inspections our team at Specialist Access carry out. It also depicts our unique rope access methods, to demonstrate how we undertake bridge inspections safely, with minimal disruption to the normal operation of infrastructure assets."
Project 2: Lift Installation, White City
Description: Installing panels in a lift shaft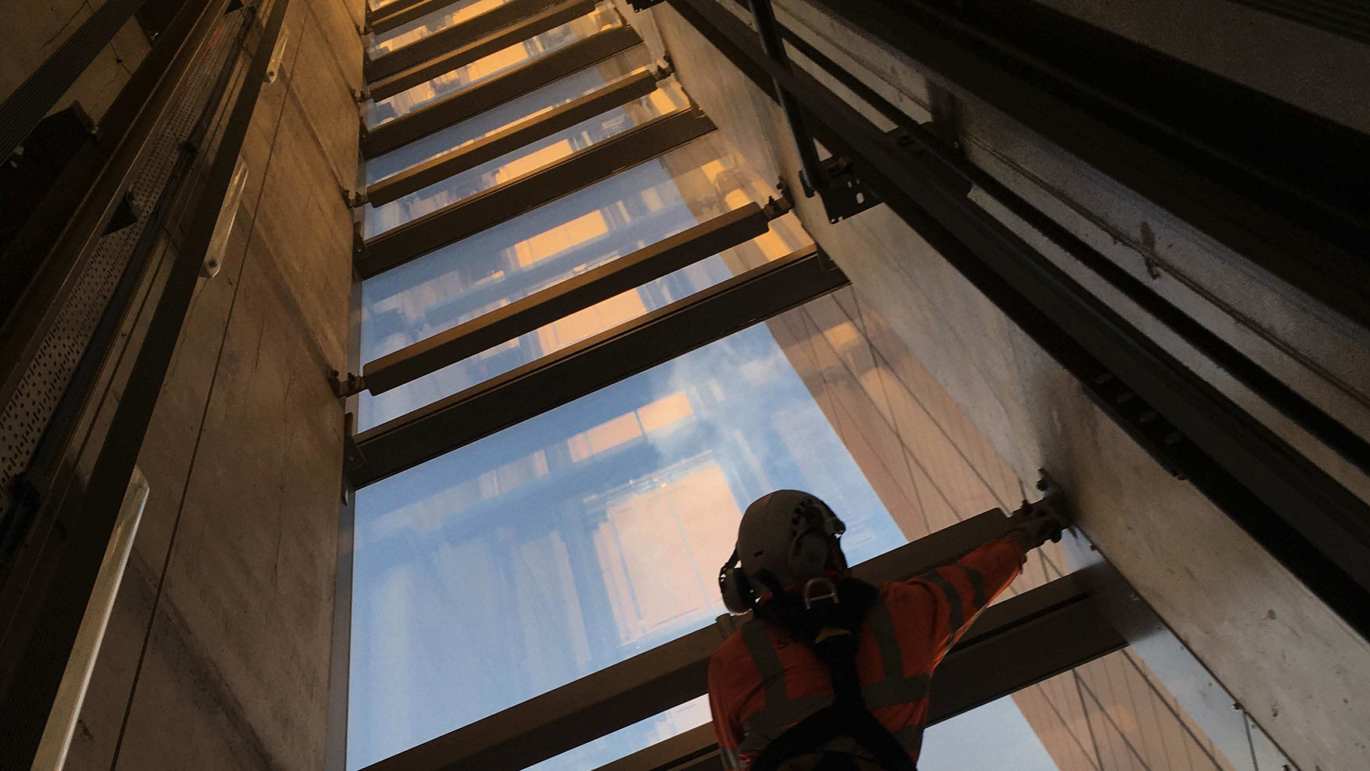 "First of all, this photo is stunning! It highlights the perspective of how high our rope access technicians carry out their work. Our working at height photography are some of my favourites."
Project 3: Rope Access Examination, Saint Pancras Station
Description: View towards the iconic St Pancras clock tower, during a visual examination of the roof
Client: Network Rail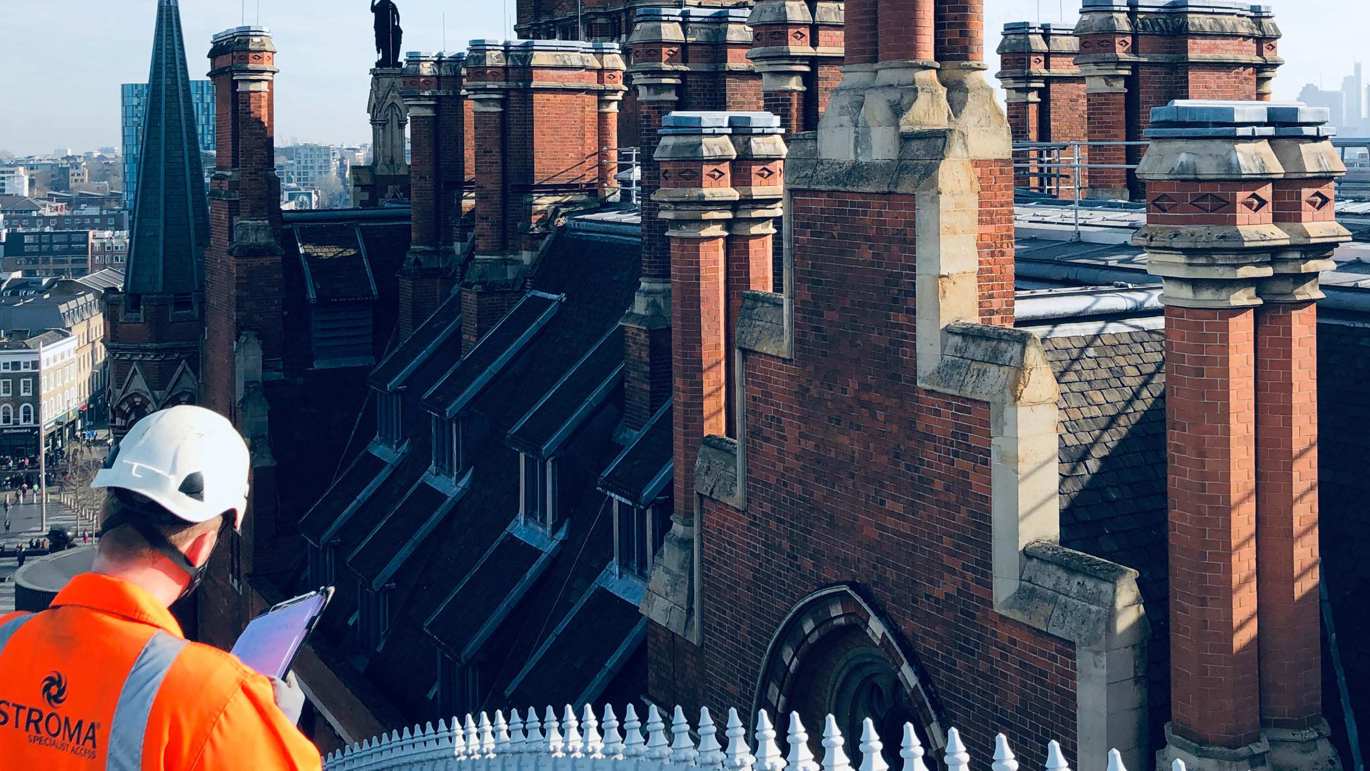 "I like these types of images as they highlight the iconic infrastructure landmarks that we have the opportunity to be involved with. From a designer perspective, the photo is also great as it's a clear, and bright image."
For more information about how Stroma Specialist Access can support your project with difficult access techniques for inspection, examination, and maintenance services, please get in touch with our team on 0800 030 4391. Alternatively, send an email at sainfo@stroma.com.