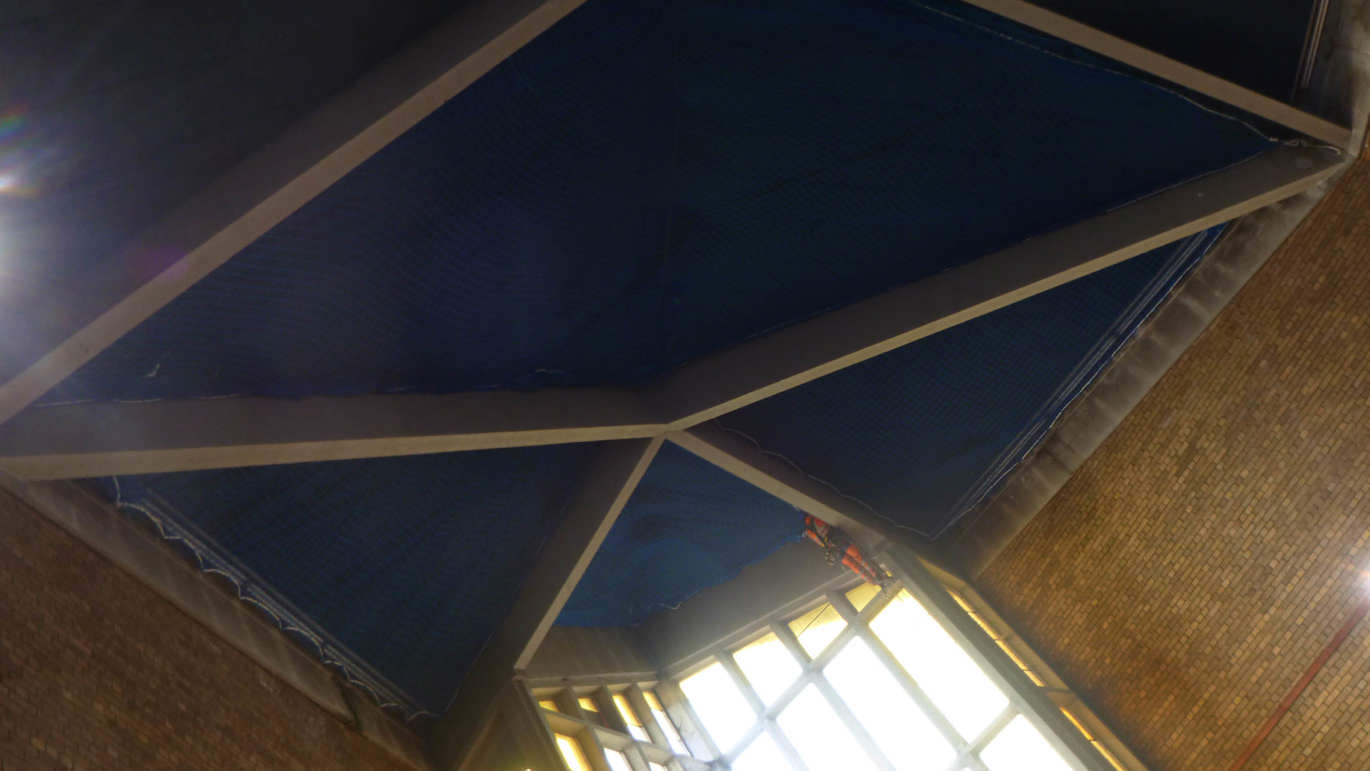 Stroma Specialist Access has carried out debris netting work at the All Saints Church in Middleton.
The spectacular image shows debris netting being fitted to the underside of the church roof by a Stroma Specialist Access team.
The interior concrete of the church has begun to deteriorate over the years and has come to the point that it is beginning to break away from the roof. In addition to this, the church suffered from a leak spanning the full width of the roof slab, which, in a worst-case scenario, has the potential to drop spalled concrete onto churchgoers below.
Now the debris netting has been successfully installed, any risk of falling masonry has been eliminated, enabling the church to continue opening as normal.
To find out more about Stroma Specialist Access and the difficult access and remedial work we carry out, visit our homepage.